It can be pretty tough sometimes knowing just what product to buy for our canine companions. We are scared of making the wrong choice through fear of upsetting or harming them. We want the best dog foods for a healthy lifestyle. We want comfortable collars and harnesses for a good walk. We also need to be able to train them with as much convenience as possible. A great first step is to turn to a dedicated pet-lovers site full of helpful guides and product reviews. That is where Pet Life World is here to help.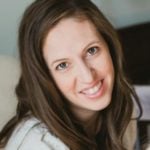 I'm Dawn Bradley, an animal lover and dog Mom to Harley & Boots. I'm the founder of this website and chief content editor.
Living in a rural area growing up, animals were my life! My family had 17 dogs at one point and countless cats, among other pets! Dogs became my passion, and caring for the various breeds became my obsession. People from all walks of life have come to me with questions, because most of the time, I have answers.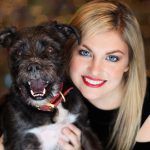 Sandie Muncaster
Contributor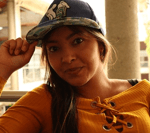 Adriana Vargas
Director of Marketing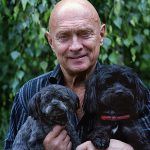 Nigel Davies
Contributor
Feel free to do the same by sending me an email from the contact page: Contact me!
So What Can You Learn Here at Pet Life World?
When we say that we offer a whole world of information on pet ownership and products, we aren't kidding. As you will see from our home page, we have a series of categories within our menu. Here you can find information on important topics, including a number of buyer guides. These topics are as follows:
Grooming
Training and Behaviour
Pet Food
Pet Collars and Leashes
Other Pet Products Buyer Guides.
Grooming and training require a lot of skill, but also the best possible products. That is why we are creating in-depth guides – complete with tips – on top products in different categories. This includes dog shampoos, nail grinders, training collars, dog fence and more. Then there are different considerations to make when buying products for specific breeds. A collar or harness for one breed isn't always going to be suitable for another. Some breeds need specialist dog foods and diet plans to help with their health and fitness.
Why turn to our guides for help on these subjects?
First of all, you can be sure that these guides are comprehensive and full of great reviews, tips and other considerations. This means that in addition to recommending products, we will help you find the best option for your needs. We will also try and look at issues, training considerations and related concerns in detail. We must stress that we are no substitute for professional help and veterinarian advice. However, we do promise to offer the best, most responsible advice we can.
It is also important to note that we try and be as objective as possible when it comes to the product reviews. We will offer a clear idea of the pros and cons of the options and a good range of products. The aim is to highlight the choices available and steer readers towards the best fit. We aren't here to promote any specific brand. In some cases, those products have been tested by those associated with Pet Life World. In all cases, we work with real, honest customer feedback on all products.
We are here to help with all kinds of pet related queries.
The aim here is to create a site that provides a vast collection of guides and helpful reviews on a range of subjects. We will continue to update the site with other types of grooming products, training aids, dog foods, collars. harness and more. Hopefully, you will find the guidance you need to help you make that ideal purchase for your pet.
Do not hesitate to contact us if you have any other queries.