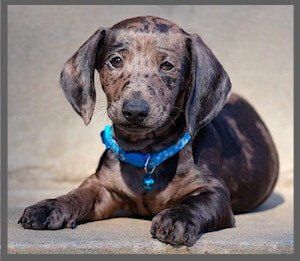 Dachshunds are one of the more comical little dog breeds with their exaggerated length, fun personality and cute faces.
They are a joy to own, but they can need a lot of care and attention. Continued breeding of both standard and miniature dachshunds has created this unique look, but also some health issues alongside that. This means that they need a loving, careful owner that is prepared to put their pet on the best dachshund diet possible.
The question here is: what do you feed your dachshund to keep them so happy and healthy? Some dog owners prefer the idea of cooking for your dachshund, as this can provide a source of real produce and a cleaner diet. However, others prefer to stick with tried and tested brands. Below we have some reviews of the best dog food options for different situations, such as the best dog food for dachshund puppies.
Best dog food for dachshunds [2020]: Our top picks
The following table highlights some products we consider to be the best food for dachshunds. They have different formulas and approaches, but they tend to share many similarities in the quality of the produce and the emphasis on key ingredients. Click on the food name to see the detailed review for each products.
First of all, what type of dachshund do you have?
It is important to match the right food and portion size to the breed of dachshund that you have. The correct dachshund food amount can make a big difference between a healthy dog and one struggling with some of the issues raised below. Standard Dachshunds are often around 16-32 pounds in weight while a miniature Dachshund is closer 11 pounds. This is pretty significant when creating a meal plan for either breed. If you have a standard dachshund, they will require more food and calories than their miniature dachshund cousins. Make sure you don't underfeed them because you misunderstand the average size of the breed. At the same time, be careful when feeding miniature dachshunds because they can't handle overfeeding.
Portion size is also important when looking for the best food for dachshund weight loss. The National Research Council of the National Academies would recommend that healthy, standard dachshunds get an average daily caloric intake of 922 calories. In contrast, a healthy miniature dachshund only needs 404 calories. This means smaller portions, a lower-calorie product and more vigilance with treats.
The key ingredients to look for when choosing a good dachshund food?
Some new dachshund owners will wonder what do dachshunds like to eat? Well, what they like to eat and what is good for them isn't always the same thing. You have to be careful when feeding treats and scraps to these animals because of the issues with their weight and bones. Still, there are some key ingredients that we should all look out for when creating the perfect dachshund diet.
The ideal source of protein: Protein should make up a large portion of the diet of a healthy, active dachshund. Where possible, this should come from meat sources that are easy to digest. Chicken and beef are always popular – either in dried forms, wet meats or as part of a cooked or raw diet.
Enough vegetables: Vegetable elements are great for providing fibre, vitamins and minerals, as well as adding to the overall taste.
Omega oils: The right source of fats is helpful in a dachshund diet. These omega oils are a great way to help improve the condition of the skin and coat of the animal. This is particularly helpful for anyone with a long-haired dachshund.
Calcium: The calcium content of a dachshund diet is important if you want to ensure healthy bones. The best way to do this is with calcium-fortified foods rather than too many dairy products. Dairy may lead to issues with lactose intolerance or weight gain.
There are also plenty of ingredients to avoid.
There are some basic dachshund food requirements to consider here. Some owners will also ask what not to feed a dachshund. As with many dog breeds, you do have to be careful with dachshund food allergies. This means that it is best to avoid a diet with too many carbohydrates and fats, but also to avoid artificial ingredients that may trigger adverse reactions.
The reason for this is that, unfortunately, our little dachshund friends are susceptible to a few health issues. First of all, the long spine and short legs of the breed can lead to issues with the spine and joints. That is why those minerals mentioned above are so important. This shape and potential weakness in the spine is also bad news if your dachshund gets a little bit overweight. Obesity in dachshunds is, sadly, not uncommon. When left untreated, this can have severe consequences on their health. This is why it is important to watch those calories. It is also why so many dog food producers have weight management options for dachshunds. Then there is the fact that these dogs can have sensitive stomachs. This means that many will benefit from a more limited diet.
Finding the best dachshund dog food?
This can depend on your needs as a dog owner, as well as the taste preferences of your pet. There are lots of pretty standard small dog food products out there that are great for dachshunds, while other brands create their own dachshund-focused dog food. Then there are those that try and create products that are best used for weight management, sensitive stomachs or other issues. The following five products cover some of these different categories.
The first product to mention here is one that is popular with a lot of dog owners because of the ingredients used. The list on the packet is extensive, with lots of great high-calorie protein and vegetable sources. There is also a good amount of healthy fat, no grain and no worrying additives.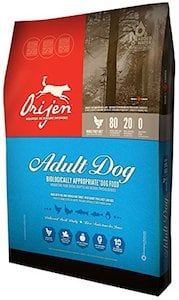 One of the reasons that this is so popular for growing, active dogs is the 38% protein content. There is nothing special about this option in terms of specific dietary requirements. Still, it has the right balance of flavour and nutrients to suit the needs of many healthy dachshunds.
Some dachshund owners will ask what the best Royal Canin dachshund food is, simply because they are so familiar with the brand. The good news here is that there is a specialised formula on offer that is specifically for this little breed.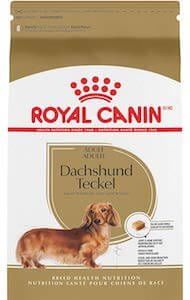 The tiny pieces in this formula have all the right nutrients on-board for dealing with a number of issues mentioned above. There are protein sourced, but also plenty of minerals and other ingredients for bone health and muscle tone. This is also classed a weight management option. This means that the product should tick a lot of boxes for owners. The only potential downside is the cost.
There are lots of dachshund owners on the lookout for the best dog food for dachshunds with sensitive stomachs. The best formulas here are those that are simple and natural with no risky ingredients. This option meets those requirements thanks to the basic formula.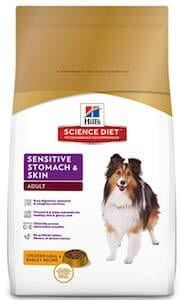 There are no grains, no artificial ingredients and no fillers. There are, however, plenty of vitamins and minerals to promote the health of the animal. This includes Vitamin C, D and omega oils. The pieces are also designed to be easy to digest, so dogs should have no problem at all with this option.
As was mentioned above, obesity can be a major issue for the health and well-being of dachshunds. That is why there are so many brands trying to provide diet or weight management solutions. This product is worth a second look because of the diet-friendly formula.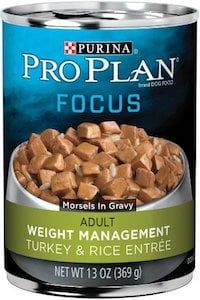 In addition to this, some say that it is also the best wet food for dachshunds. This lean portion of turkey, gravy and rice offer a great tasting meal full of goodness, but with 25% less fat than other Purina wet foods. It can, therefore, look like you are spoiling your pets when you are actually helping them out.
This last option is what you might call our wild-card choice. There are lots of products here that are designed to help with a specific issue. This one is on the list simply due to taste and popularity. Many dog owners use Taste of the Wild for all kinds of breeds and love the effect it has on their pets.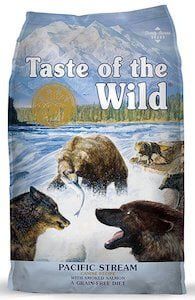 This one is especially helpful for those that have fussier dachshunds that don't like chicken or beef flavours. This fish-focused option used wild ingredients of high-quality, and no grains in sight. A fishy option like this also means plenty of fish oils, to go with the omega counts. This is great for those with coat problems.
Finding the best puppy food for dachshunds.
As with all dog breeds, there are specialised forms of puppy food available that can provide a little help for growing bones and developing immune systems. Many dog owners like to choose an alternative version of a popular brand, such as a Royal Canin dachshund puppy food to help with the transition.
The choice can depend on the health of the animal and any specific requirements they may have Blue Buffalo Life Protection Small Breed Dry Puppy Food is a great example of another brand that provides specialised food for different age ranges. The small pieces of kibble in this bag are great for little digestive systems and are packed full of nutrients and flavours.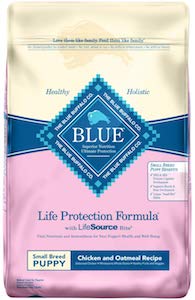 The chicken option is a nice, simple starting point for puppies that may be a little fussy. Yet, it is fortified with mineral, antioxidants and a good amount of DHA for brain development. This is also a grain-free product, to increase peace of mind for owners even further.
Choosing the best food for dachshunds with skin allergies
Dachshund skin allergies can be pretty unpleasant and we want to provide as much relief as quickly as possible. Medication and veterinarian solutions can help to deal with some of the symptoms, but a change in a dachshund diet plan could definitely help to deal with the cause. One of the best ways to do this is with an L.I.D plan – a limited ingredient diet. This means that your pets should get nothing but the very best ingredients and no extra additives or fillers that may make them unwell. Natural Balance Limited Ingredient for Small Breeds is a great example of a dachshund friendly product that fits into this L.I.D category. These dry dog food products contain all the right sources of protein and carbohydrates to keep your pets active and healthy.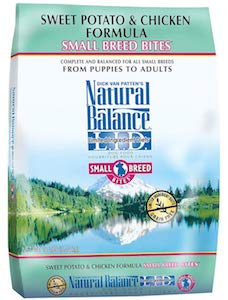 However, there are no extra fillers, grains or article ingredients to cause too many problems. This small kibble could help to reduce the problem and they are even nutrients in the formula to improve coat health. This is ideal for pups that lost coat condition due to their allergy issues.
What have we learned about finding the best dachshund dog food for our beloved pets?
When we still listing all the different restrictions and health problems associated with a dachshund diet, it is easy to get a little bit apprehensive. There are lots of ingredients to avoid, especially if you want to find the best weight management dog food for dachshunds. Then there are those issues with the specific breed of dachshund, allergies and puppies. However, the products listed here do show that it is indeed possible to find a great dachshund-friendly dog food for any pet.
Be prepared to go through a little bit of trial and error when searching for the best dog foods. You may get something that says it is perfect for dachshunds, but it may not be to their taste. You may also find that certain ingredients are a better fit than others when dealing with sensitive stomachs or allergies. The most important thing is that you take the time to get it right and are patient with your dog.
Remember that the right food will provide that strong spine, lean weight and healthy coat. If you have any concerns about products, ingredients or health issues, always consult your veterinarian.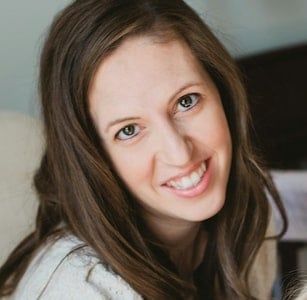 Dawn Bradley is a content writer, blogger and animal lover. She is also a pet parent. She has written many reviews and guides aimed at helping our four-legged friends and, in turn, their two legged owners. She also runs a nature blog about her home town of Plymouth, UK.