Emotional Support Animals & Understanding Hotel Policies
If you have ever thought of taking your emotional support animal to your a hotel to either stay or visit someone, you certainly aren't the first person to have that thought. Today we'll cover what we know about hotel laws and how they pertain to emotional support animals.
Humans and animals have bonded over the course of time and there is no denying how important animals are to people. Dogs and cats are the most common household pets, and they are often credited with filling our lives with joy, laughter, and a sense of wholesomeness. We forget about our problems when in the company of them and our mood is instantly improved.
For this reason, emotional support animals (ESA) are being chosen over antidepressants. They present us with their unconditional love and affection that provides a soothing effect that prescription drugs certainly don't bring us. And let's not get started on the side effects of prescription drugs, as they range from annoying to outright dangerous!
The problem that many people have today is understanding how laws work that govern ESAs. In particular, many people have questions about which establishments allow emotional support animals. Today we'll focus on the ESA hotel laws and other things you need to know when you travel.
Pet Friendly Hotels
Let's begin this article with the strong warning that any pet, including emotional support animals are not allowed to be in hotels according to law. The simple fact is that a hotel can flat out prohibit your emotional support animal from stepping foot on their premises.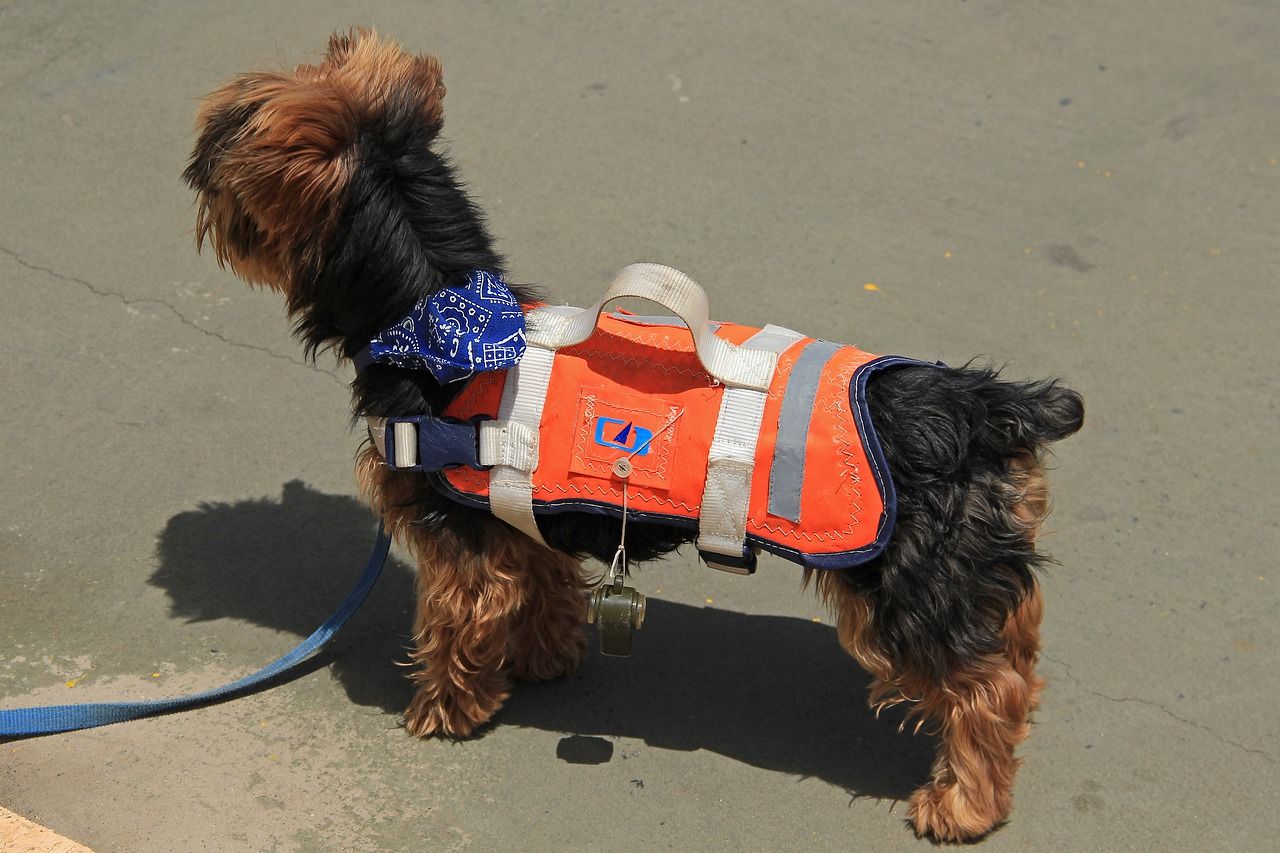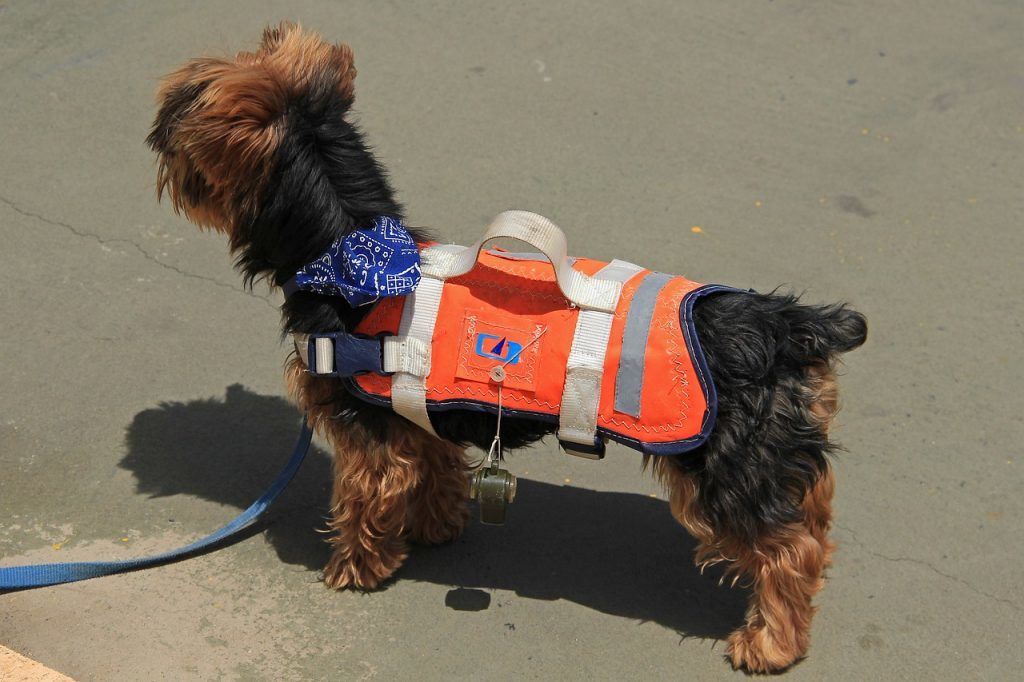 Fast forwarding to the year 2020, the world is changing and people in corporate America are realizing that the policies must be updated to assist any guest who may require an ESA. The policies have been reformed many times and just about every major hotel chain has allowed people to bring their ESA assuming they wear a vest that clearly identifies them as such. As far as we're concerned, it's a big call out to everyone who may encounter the animal and it's a very cost effective way for people to adhere to hotel policy for emotional support animals. Most vests are available online for under $50.
TRAVEL TIP: Save the potential hassle at check-in and arrive with your pet already in a vest.
Here's a link to a popular vest & ID kit widely available on Amazon that all hotels will recognize: Dog ID Vest.
Full List of Hotels That are Pet Friendly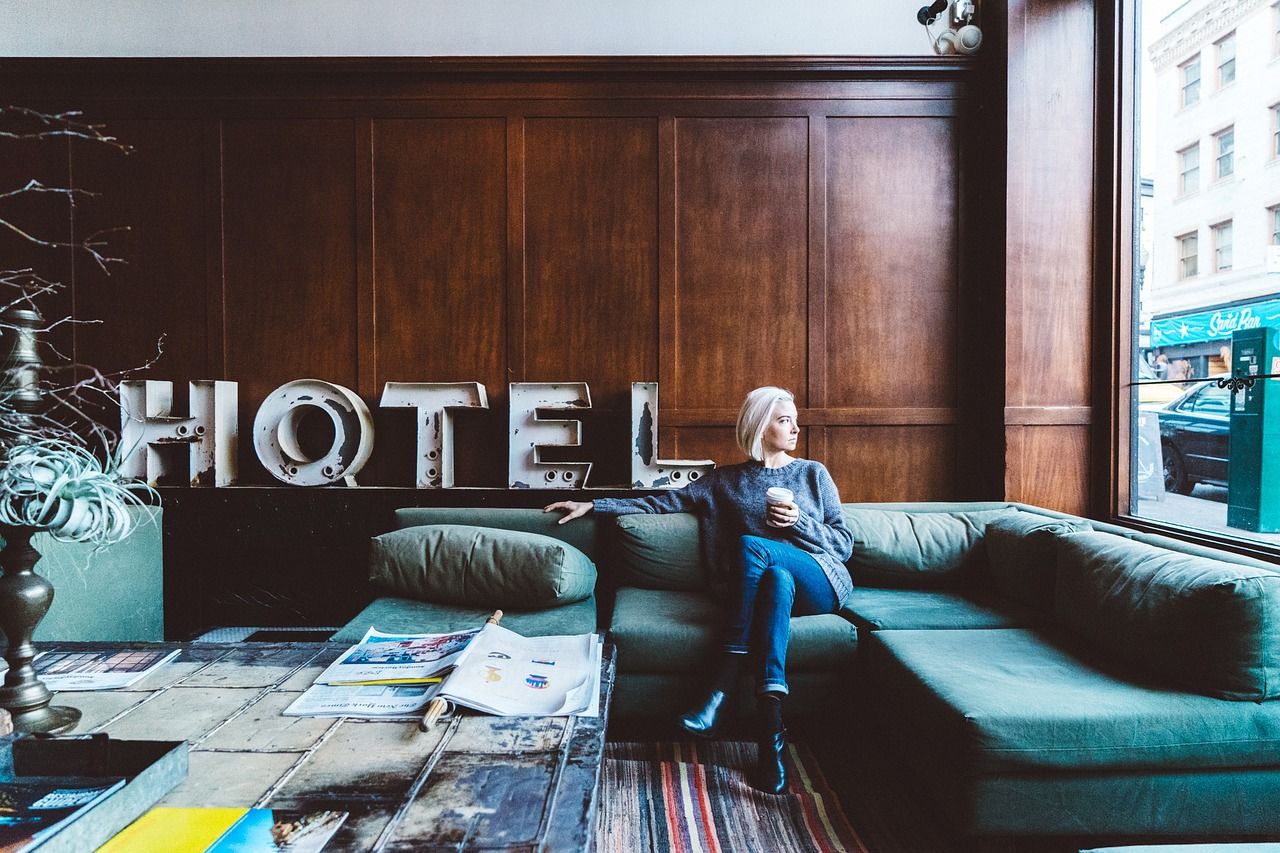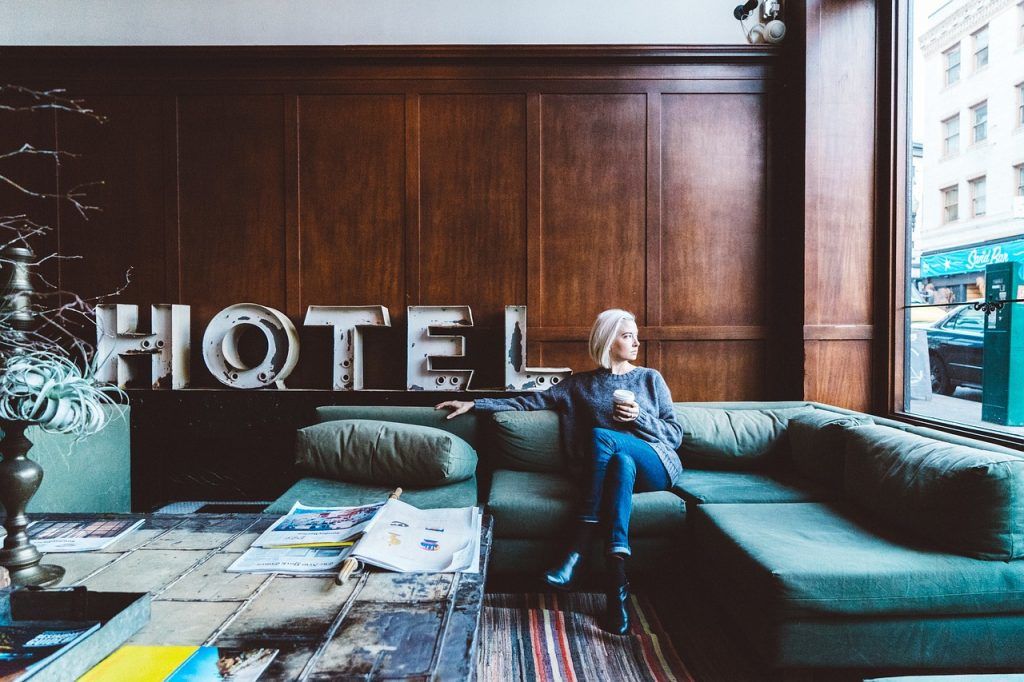 With times changing and hotels often changing policies, we strongly urge you to contact the exact hotel you are staying at prior to arrival just to confirm that they are accepting ESA animals in their particular hotel. This list was last updated in July of 2020.
Best Western
Candlewood Suites
Clarion Inns & Suites
Comfort Inn
Comfort Suites
Courtyard Marriott
Econo Lodge
Fairmont Hotels and Resorts
Four Seasons Hotels and Resorts
Holiday Inn
Kimpton Hotels
La Quinta
Motel 6
Red Roof Inn
Quality Inn
What is the Difference Between a Service Dog and a Therapy Dog?
Most people don't know the difference between a service animal and ESA, which has been posing a problem.
The definition of an ESA is a "reasonable accommodation" for anyone who suffers from mental health issues. Accordingly, the benefits are substantial to anyone who suffers from mental impairment or psychiatric disability. These animals that help these individuals are not service animals because they don't need professional training. Instead, they provide comfort to their respective owner.
A service animal, whether it is a dog, or other, has been professionally trained to conquer a variety of tasks for anyone with a disability. These services can range, but often include pulling a wheelchair or guiding someone with impaired vision.
Any location that the owner enters, the service dog is allowed to access as well. They can enter government buildings and other public venues that their owner frequents, even public transportation.
ESA Dogs and Public Areas
Since ESAs don't have any history of advanced training, they don't get the same privileges as service animals. Therefore, they aren't protected under the same ADA laws that service animals get protection from. This means that unfortunately any ESA animal isn't allowed in a public environment where people gather, such as hospitals, movie theaters, and sporting events.
On a total side note, it would be wise to make sure your dog smells good. You can do that by using a pleasant smelling dog shampoo. We made a round up for our favorites!
Which Laws Do Protect ESAs?
There are a couple ways that emotional support animals are protected, and the first one is the Fair Housing Amendment Act (FHAA) which allows them the right to be in otherwise pet-free housing.
ESAs are also permitted to fly on any flight in the U.S., and flights coming into the U.S. from abroad. I've personally witnessed more and more animals being present on flights all across the U.S.
Of course, always speak with the proper people involved any time you rent a property or take a flight as laws do tend to change.
Emotional Support Animal Hotel Laws
Since motels are hotels are in the category of temporary housing, they don't qualify as the type of residences that would allow them to be under the Fair Housing Amendment Act. Therefore, if you do travel with your ESA, reach out to the property you are looking to stay at (asking for a manager is always best) to ask about any restrictions that may come into play. There may be an additional fee for you to have your therapy dog with you, although we're seeing more and more hotel policies change in support of ESA animals.
How To Qualify Your Pet as a Therapy Animal
The rules seem to change quite often in regards to how to qualify your pet as a therapy animal. Check back soon as we are updating this content in accordance with new laws. We'll have the guidelines you need to get an ESA letter so you don't have to worry when people ask.
Summary
The last thing you want to do is bring your emotional support animal into a hotel and expect things to be normal, only to have them get denied at the check in desk. If you can take away one thing from this advisory, it's that there are policies in place and they vary from property to property. Always call in advance to be 100% sure about your stay and what's allowed.
You will find that not all hotels are animal friendly since they largely lack professional training. In order to avoid issues, just reach out and make the call about their policy. Even better, get it in writing in the form of an email so there is zero confusion.